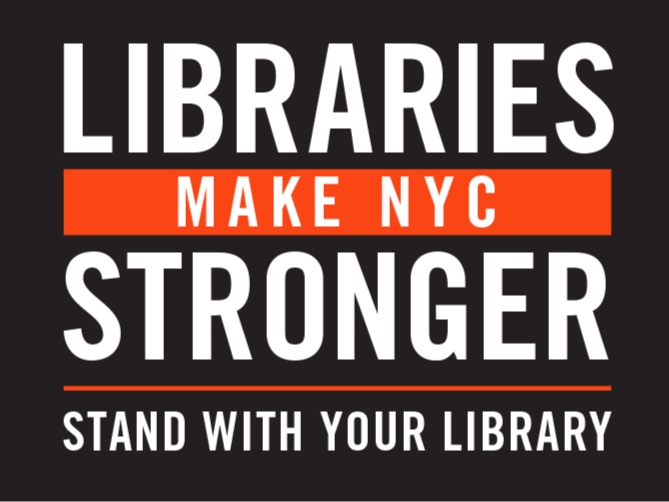 Tell City Hall: Invest in Libraries, Because Libraries Make NYC Stronger
Libraries empower all New Yorkers to find success—in reading, in school, in the workplace, and beyond. But this can only be possible if libraries themselves are strong.

This is why the city's three library systems are asking for you to add your name in support of more public funding for libraries. Send a letter now asking the Mayor and City Council to invest in libraries.

SIGN A LETTER
What Does Your Library Mean To You?
Libraries make NYC stronger. Show your support and post your note to our digital wall today!
Results of a new online poll of more than 1,000 New Yorkers, conducted by firm Change Research, make it abundantly clear: New Yorkers feel public libraries are irreplaceable cornerstones of New York City, especially the city's most vulnerable.